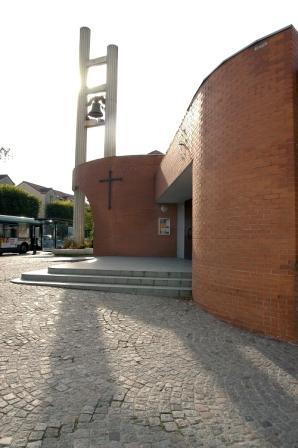 Saint-Liphard church
Historic site and monument , Religious building , Church
in Villetaneuse
A modern church that uses some attributes of the one it replaced …

The church painted by Maurice Utrillo in 1907 no longer exists.
It was rebuilt in 1991 by the municipal architect of the time Mr. Ferlay.
It is a beautiful building made of bricks, completed with a tower for the preserved bell of 1857.
The nave is decorated with stained glass windows designed by the master glassmaker Mr. Dancel on original creations of the painter Zilberman.