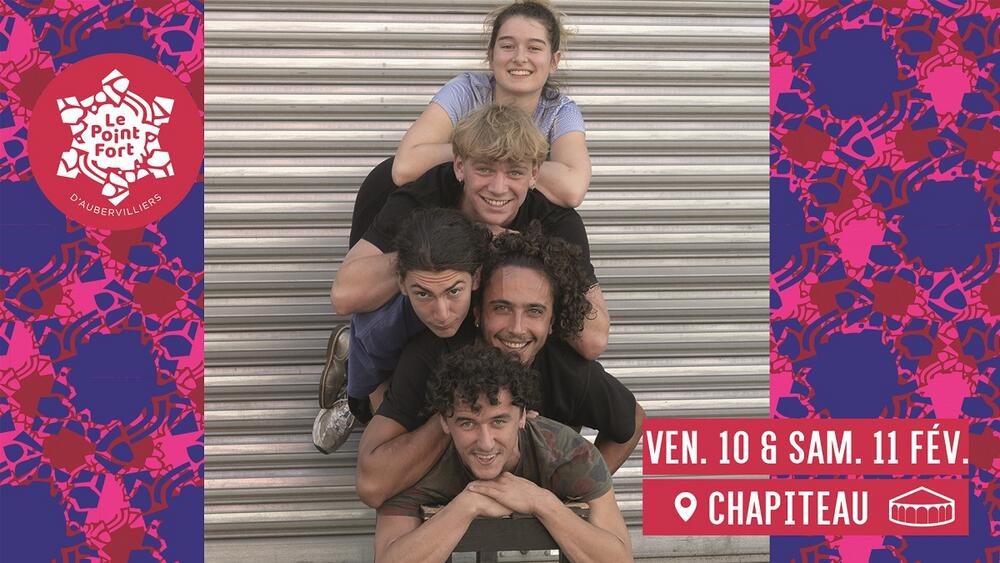 Circus - 1, 2, 3 Fratellini! - Get out of the way!
Cultural , Show , Circus
in Aubervilliers
Nicolas Mège, actor and director, brings together five students from the Académie Fratellini and student musicians from the Pôle Sup'93, accompanied by Vincent Ségal and Paul Mindy for two exclusive performances combining circus, jazz and improvised music.

>>> All audiences.
>>> Duration: about 1 hour.
From

February 10, 2023

to

February 11, 2023
Schedules

On

February 10, 2023

at 7:30 PM

On

February 11, 2023

at 6:00 PM