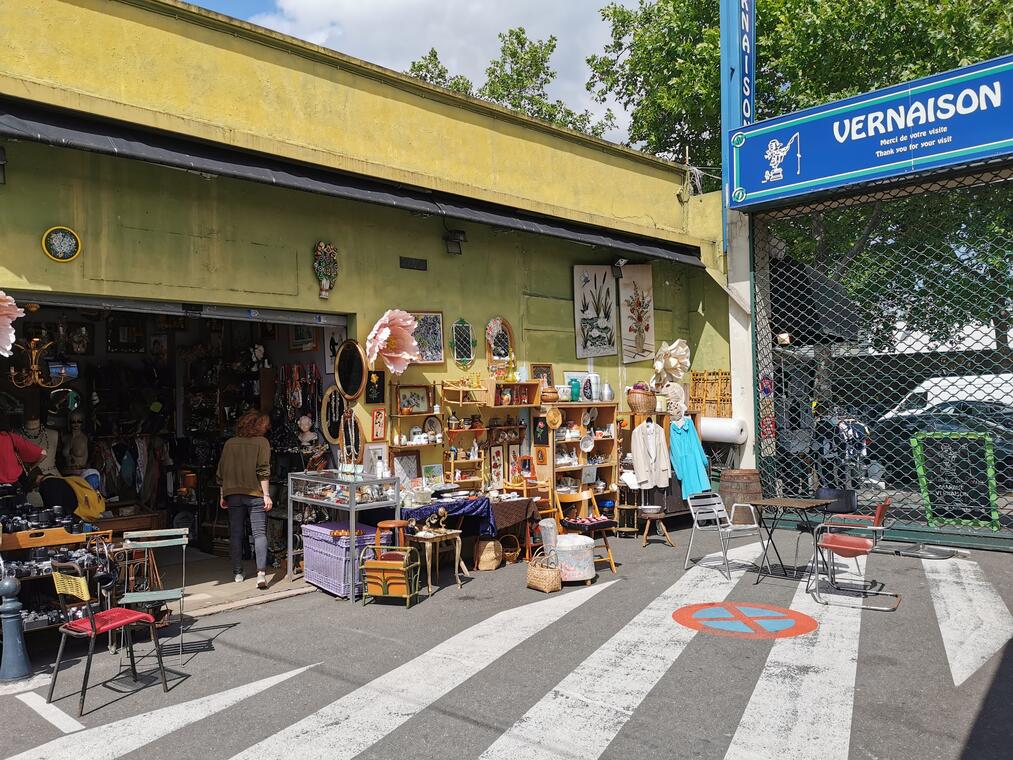 Vernaison flea market
Shops and services , Decorating, creative hobbies , Antique dealers
in Saint-Ouen
Enter the oldest organised market in the famous Paris Saint-Ouen flea market.

It was created around 1920 and consisted of wooden shacks.

Today there are 300 labyrinthine stalls offering a wide variety of objects "in their original state". A paradise for bric-a-brac and collectors, you'll find silverware, furniture, ceramics, antique frames, scientific objects, antique fans, pearls, antique toys, schoolchildren's items, glassware and tableware, fashion accessories and more.
Environment

Close to a public transportation

Spoken languages
Monday

10:00 AM - 6:00 PM

Saturday

10:00 AM - 6:00 PM

Sunday

10:00 AM - 6:00 PM