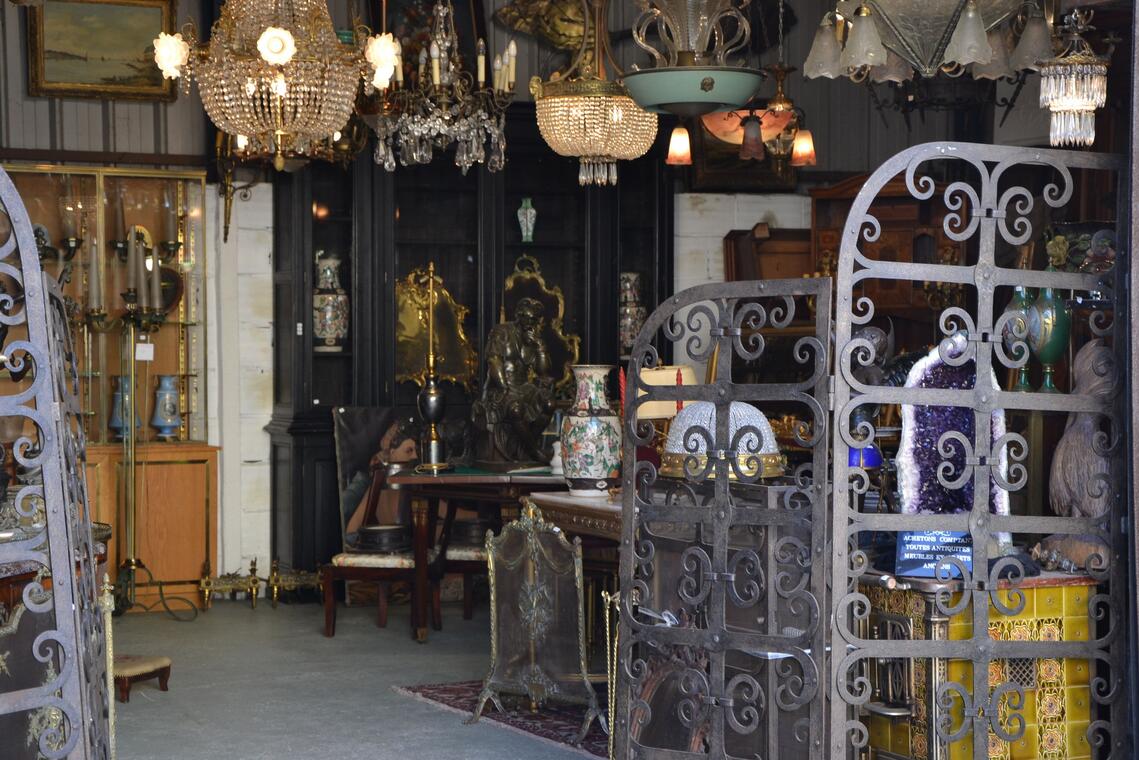 L'Entrepôt flea market
Shops and services , Decorating, creative hobbies , Antique dealers
in Saint-Ouen
Opened in the 1990s, l'Entrepôt specialises in large-scale furniture and decorations from the 17th to 19th centuries.

Traders will be displaying whole fireplaces, staircases and castle railings, which can be loaded on site. And bargain hunters will also find traditional furniture and antiques.
Environment

Close to a public transportation

Spoken languages
Openings

All year 2023

Open

On Monday

,

On Saturday

,

On Sunday

* Saturday and Sunday from 10 am to 6 pm. Monday from 10am to 5.30pm.